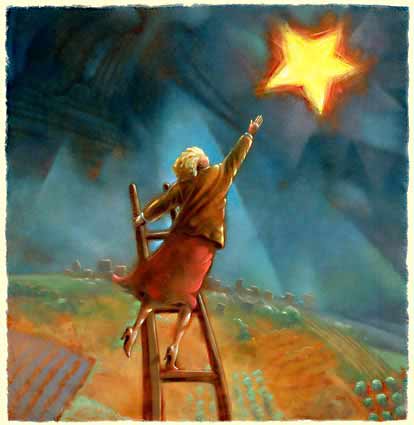 Good Child Care Programs do three things! Assess, Set Goals and Keep the Fire Lit; the following three short articles give Tips for each.
Part One: Importance of Program Assessment
Why is it beneficial to conduct training need assessments?
Four reasons are:
1. To decide what specific training each employee needs.
2. To evaluate what will improve job performance.
3. To ascertain if training will make a difference.
4. To ensure quality programming.
According to Janeal Roberts, in the October, 2006 issue of School-Age Notes, there are four primary steps to training instruction. The steps that lead to quality training and ongoing staff development are:
Assessment of needs, which is the analysis of a program and care-giving staff.
Design and development of established training needs.
Delivery of the training.
Evaluation of the training outcomes, and reassessment if needed.
Roberts further states, The importance of assessment in training, should account for 40% of targeted planned development. In the remaining 60% of efforts in training, 30% should account for design and delivery, and 30% for the evaluation of training outcome.
For meaningful evaluation, more than one assessment tool should be used. This will give you a more complete picture. In the field of child care, the methods below could provide in being useful.
Questionnaires and surveys:
This is the quickest method to address the needs of a group. A substantial amount of information can be gathered in a short amount of time. Also, using this method many caregivers will be more at ease in examining their needs on paper, than in sharing how they feel in a face- to- face interview.
Direct program and staff observation:
This could be conducted by a trained consultant or an administrator.
Consulting with staff that has specific first-hand knowledge:
For individuals in an assistant caregiver or assistant teacher position, lead caregivers or site directors would be the key people with whom to consult.
Interviews and Conversations:
Meet individually with the caregiver. Discuss what needs there are on a day- to- day basis. Establish the difference between what the staff needs and what they would like. Explore on-site challenges.
Develop focus group meetings with staff members.
Review and stay current with research and literature devoted to the age groups of the childrem with whom you work.
 Barbara Shelby
 Part Two: Setting Goals
Effective training programs should include exercises in setting goals. Unfortunately, some people put more effort into planning their vacations than in planning their lives. However, taking the time to set professional growth and program development goals is a key step in providing continuous, quality school-age care.
What do we achieve in setting goals? The process of setting goals helps us to choose where we want to go, and where to concentrate our efforts. Setting goals gives greater clarity and focus in "Present Time". Properly set goals can be motivating. As you get into the habit, setting goals and achieving steps along the way, builds self-confidence.
Where do we start in setting a goal?
In the 7 Habits of Highly Successful People, Steven Covey advises: Begin with the end in mind! It helps if you know what you want and why. Focus on one or two things that are important to you. Forming a clear target on which to focus will guide each days actions and commitments.
In Goal Setting:
1. Be specific. Decide what you want and how you are going to achieve it.
2. Be realistic. The goal should be attainable, but also challenging.
Choose something that you know you actually will be able to accomplish, and maintain the discipline it will take to reach your goal.
Example: It would not be a realistic goal to choose to equip your program with a new gym set-up, when budgeting and environment is not in your domain. However, it would be realistic to work at becoming a better gym facilitator.
3. Write the goal out in complete step-by-step detail.
Describe exactly how you are going to do it.

After writing it out, keep it where you can see it.

Reviewing goals every week (or every day) keeps you focused on the commitment you've made.
4. Set a completion and target dates for steps along the way.
Focus on one project at a time.

Break the large goal into small achievable steps.
Example:
  1. In becoming a better gym facilitator you would first establish a consistent gym routine with set expectations.
2. Learn the kid's games.
3. Gain knowledge of physical, social, and emotional development stages; pay attention to areas of behavior and competition.
4. Acquire game books and check out the internet to introduce new games to the children. Encourage  children to also look at the books.
5. Promote cooperation and self-improvement rather than competition.
6. Celebrate and join the children in play!

Each step is a step closer to your goal.

Reward yourself as small steps are achieved!
Don't be afraid of failure!
Failure is OK as long as you have learned something from it.
Look at it again; how can you do it differently?
Plan thoroughly.
Proper planning minimizes failure.
By Barbara Shelby
Published in School-Age Note of the Day: May 9, 2007
---
Part Three: KEEPING THE FIRE LIT
On-Going Staff Development Tips

Good programming is consistent with staff exploring and becoming decision makers.
Usually caregivers don't want programs that have been preset by "those above. "If staff is to stay excited about their jobs, there has to be autonomy and an opportunity for them to say, "This is what I want to do!"
There should be a continuous planning and evaluation process with the initiative coming from the staff.
When administrators are visiting school-age care sites to address program challenges, instead of being told what to do, Caregivers should be empowered to reflect on questions such as:
1.  What things do you like that you are doing?
2.  What things do you like in your program?
3.  What things don't you like that you want to work on?
4.  What could be added to your program to address the needs and interests of the mixed-age groups?
5.  How can the program be more fun for you and the staff, as well as the children?
6.  What resources do you need from administrators?
The above can also be used in a group meeting format!
In coaching staff, the next step would be for strategies and goal attainment to be discussed. If staff has difficulty proposing solutions to the above questions, administration could share solutions that other programs have used. In hearing what worked at one program—staff may consider whether it could work at theirs.

FOLLOW-UP:
Outcomes should always be discussed after the initial meeting. This can be done individually or with the group. Administration should endeavor to convey: "We are prepared to help you do what ever you are committed to doing."
Suggested items for review would be:
What did you do?
How did you do it?
What is the next step?
At the end of the meeting, it is advised to have staff make a commitment to working on proposed strategies. This emphasizes the importance of the ongoing process.
In coaching staff, the next step would be for strategies and goal attainment to be discussed. If staff has difficulty proposing solutions to the above questions, administration could share solutions that other programs have used. In hearing what worked at one program—staff may consider whether it could work at theirs.