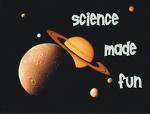 This is the Science and Projects Category for School Age and Middle School Kids! It is divided into sections. You are welcome to scroll the following…or click on the link you would like to visit.
#1)  "What is What in Science with Kids"… it's a good over-view of the general categories of Science. Great to give you ideas and get you stated!
#2) Animals and Plants…
#3) Miscellaneous Experiments for kids. It contains many popular activities such as the Mentos and Coke experiment,  Alka Selter Rocket, Moo Goo, Volcanoes and Diapers!  It's a little bit of everything!
#4) Science Center/Area Supplies
#5) Collecting Critters (Insects)
#6) Mad Science Theme for Clubs and Parties
There is also a Science Experiment Category for Younger Kids…