Disclosure: This post may contain affiliate links, meaning I get a commission if you decide to purchase through my links, at no cost to you. As an Amazon Associate, I earn from qualifying purchases. Read the full disclosure here.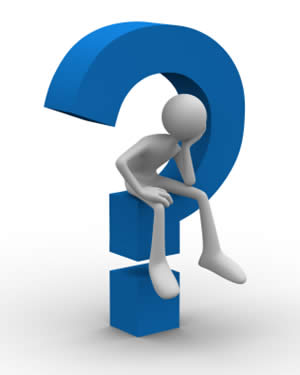 I'm Bored! (This list of ideas goes with the I'm Bored Tip page
I believe that something like the BELOW long list of activity ideas is a GOOD TOOL to post on a program wall.
When a child says,I don't know what to do,after talking to them a bit, you can ask if they checked out the list for some ideas of what they feel like doing.
Additionally, this list serves as a reminder to staff members of activitiesthat could easily be accomodated!
And third,when anyone passes your posted areas-they may think — Hey! They do a lot of stuff here! (Of course the list is in addition to having a monthly activity calendar posted) See the below Listfor a sample…
---
HEY LOOK!!! Don't Know What to Do?
Ask one of the caregivers, maybe you can do something from below…
HOW ABOUT THE ACTIVITY OF THE WEEK?
PLAY WITH SOMEONE YOU NEVER PLAYED  WITH  BEFORE–MAKE A NEW FRIEND.
PLAY A FAVORITE GAME.
LEARN A NEW GAME.
DO YOU KNOW HOW TO PLAY CHESS?
COLOR A PICTURE…
DRAW A PICTURE…
WRITE A STORY…
LISTEN TO MUSIC…
DANCE… EXERCISE TO MUSIC…
HELP A CAREGIVER.
DO WE HAVE ANY MELTY BEADS? MAKE A  REFRIGERATOR MAGNET—GET CREATIVE.
ASK IF YOU CAN FACE PAINT.
MAKE A FRIENDSHIP BRACELET…
MAKE ANOTHER FOR SOMEONE ELSE…
MAKE A YARN DOLL…
DESIGN SOMETHING WITH POPSICLE STICKS.
MAKE BRACELETS WITH THE BEADS.
DO SOME MACARONI ART OR A COLLAGE.
HAVE YOU EVER MADE A GOD'S – EYE?
DO SOMETHING WITH THE YOUNGER KIDS:
• READ THEM A STORY.
• PLAY A GAME.
• TEACH THEM SOMETHING. 22. START A PUZZLE.
READ A BOOK (WE HAVE SOME!)
WRITE A LETTER TO A FRIEND OR RELATIVE.
.DO SOME MAD-LIBS.
• DON'T KNOW WHAT THEY ARE?  ASK!
PLAY IN GYM:
• LEARN A NEW GAME.
• TEACH SOMEONE A GAME!
HOW'S THE WEATHER FOR GOING OUTDOORS? CHOOSE FROM SWING–JUMP ROPE–PLAY CATCH–HOPSCOTCH– PLAY SOME BASKETBALL OR TAG…THINK OF MORE!
DRAW ON A WHITE-BOARD /BLACK BOARD.
DRAMATIC PLAY OF: DRESS-UP, RESTAURANT, BANK, FAVORITE MOVIE, OFFICE, STORE, SCHOOL, GOVERNMENT, TV PROGRAM OR NEWS AND  WEATHER (WHAT ELSE?)
MAKE A COLLAGE, CARD, OR POSTER (ASK FOR  THE  CARD  BOX)
ANY ONE SICK, HAVING A BIRTHDAY, ANNIVERSARY, BABY, OR WEDDING?
PLAY A CARD GAME. ANY ONE FOR UNO, SPOONS OR WAR?
THINK OF A NEW CLUB. . . . .
TRY ONE OF OUR CLUBS…
MAKE A MAGAZINE COLLAGE…
DESIGN A FUN WALL MURAL…GET A FRIEND OR TWO AND PUT IT UP!
DO THIS WEEK'S CRAFT…
HOW ABOUT PLAY DOUGH?
IS IT ABOUT TIME TO SEE DVD OR VIDEO?
WHEN WAS THE LAST TIME WE MADE GLARCH, GOOP, GAK, OR FLUBBER?
GET A JUMP START ON HOMEWORK.
START A JOURNAL…
TAPE A PRETEND RADIO SHOW. INTERVIEW, OR  MAKE UP A STORY–HAVE FUN LISTENING TO IT.
MAKE A PAPER PLATE, SOCK OR BAG PUPPET.
CREATE WITH THE LEGOS & BLOCKS; MAKE A  LEGO CITY!
TALK WITH A FRIEND.
THINK OF SOMETHING WE CAN EASILY COOK HERE & EAT!
GET SOME FRIENDS AND PUT TOGETHER A PLAY. PLAN IT…THEN WRITE, PRODUCE, MAKE COSTUMES AND PERFORM IT.  HOW ABOUT A SKIT?
WRITE SOMETHING FOR OUR NEWSLETTER.
TELL SOME JOKES; DO SOME TONGUE TWISTERS; HAVE A SING-A-LONG
WE HAVE MANY DIFFERENT PAINTING THINGS– LET US KNOW IF YOU'D LIKE TO EXPERIMENT.
WHEN WAS THE LAST TIME WE HAD A PARTY?  LET'S PLAN ONE. HOW ABOUT ONE FOR THE MORNING?
HOW ABOUT GETTING A LIMBO LINE GOING?
DO SOME TIN FOIL ART.
LISTEN TO MUSIC, AND DRAW OR PAINT TO HOW IT MAKES YOU FEEL.
HOW ABOUT A MAGAZINE SCAVENGER HUNT?
HAS IT BEEN AWHILE SINCE WE'VE HAD BINGO?
LOOK THROUGH THE ACTIVITY BOOKS–PLAN  SOME THINGS FOR SAC TO DO!
THINK ABOUT BEING A SAC PHOTOGRAPHER OR  NEWS PERSON.
WRITE SOME NICE THING IN THE "WHO WHO'S  BOOK"
PLAN A TREASURE HUNT OR SCAVENGER HUNT  (OUTSIDE, INSIDE, OR MAGAZINE)
IS THERE SOMETHING YOU CAN TEACH US & THEN WE CAN TEACH THE OTHER KIDS?
TRACE YOUR BODY ON A BIG PIECE OF PAPER— FILL IT WITH THINGS ABOUT YOURSELF. (YOU'LL  NEED A PARTNER TO TRACE YOU)
START AN "ADD ON" STORY—EITHER WRITEN  OR  VERBAL. (YOU START A COUPLE SENTENCES,  AND STOP IN THE MIDDLE. THE NEXT PERSON  FINISHES THE SENTENCE, STARTS ANOTHER, AND  SO ON)
WITH SOME FRIENDS, MAKE UP SOME COMMERCIALS ABOUT REAL OR IMAGINED  PRODUCTS.
ARE THERE ANY JOBS AROUND HERE THAT COULD  USE SOME EXTRA HANDS TO GET DONE?
ASK FOR A MEETING TO PLAN THINGS. WE WANT  YOU TO HAVE A FUN TIME!
LET'S PLAN A FAMILY NIGHT! RUN SOME LAPS, VEG-OUT, DAY DREAM, DO SOMETHING NICE FOR SOMEONE, AND ON, AND ON, AND ON…
YOUR TURN, WHAT CAN YOU THINK OF?