Disclosure: This post may contain affiliate links, meaning I get a commission if you decide to purchase through my links, at no cost to you. As an Amazon Associate, I earn from qualifying purchases. Read the full disclosure here.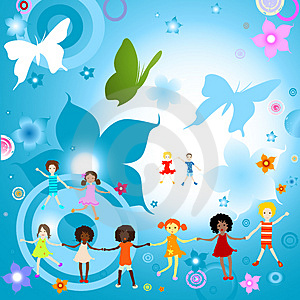 Afterschool Alliance
The Alliance was formed on the belief that afterschool programs are critical to children and families today, and that the need for programs is not adequately addressed. As many as 15 million children have no place to go after the school bell rings. These children are at significant risk of getting poor grades, being victims of crime, or participating in anti-social behaviors that have grave consequences and costs to society. They are also missing significant opportunities to learn and grow.
---
Afterschool.org /PPAS listserve (Link deleted as statement on line as not safe)
The Afterschool.org website is for afterschool program directors who want to improve the quality of their programs. On the Afterschool.org website, you will find tons of information that you can use in your own program. You can see promising practices from programs around the country, find resources and professional development opportunities, and share your own "aha's."
---
National Institute of Out-of-School Time
Provides information on announcements, upcoming events, training services, publications and data, and resource links, as well as information about the NIOST initiative and a proposed partnership to establish standards and accreditation of school-age child care programs.
---
National Afterschool Association 
A national membership organization whose mission is to build a profession that supports and promotes quality afterschool programs for children & youth and is dedicated to the development, education, and care of children and youth.
---
National Association for the Education of Young Children
NAEYC is dedicated to improving the well-being of all young children, with particular focus on the quality of educational and developmental services for all children from birth through age 8. NAEYC is committed to becoming an increasingly high performing and inclusive organization.
Founded in 1926, NAEYC is the world's largest organization working on behalf of young children with nearly 90,000 members, a national network of over 300 local, state, and regional Affiliates, and a growing global alliance of like-minded organizations.
---
YouthLearn's mission is to advance the work of individuals working with youth, particularly in out-of-school learning programs, in ways that increase opportunities for young people. Through this Web site and other initiatives, YouthLearn provides a base of knowledge and rich resources for those starting or implementing out-of-school programs that integrate technology. YouthLearn also nurtures a learning community of those people and organizations to share knowledge and insights on improving their effectiveness and the effectiveness of their programs.
---
Search Institute is an independent, nonprofit, nonsectarian organization whose mission is to advance the well-being of adolescents and children by generating knowledge and promoting its application. To accomplish this mission, the institute generates, synthesizes, and communicates new knowledge, convenes organizational and community leaders, and works with state and national organizations.
---
A non-profit professional development, training, technical assistance, assessment and research organization committed to increasing the quality of nationwide youth programs.
---
The Finance Project
Develops and disseminates research, information, tools, and technical assistance for improved polices, programs, and financing strategies.
---
4-H Afterschool is a special focused effort within the 4-H Youth Development Program that helps 4-H and other youth-serving organizations create and improve after-school programs in urban, suburban, and rural communities across the U.S. 4-H Afterschool is one of the various delivery methods through which 4-H programming is implemented; bringing community-based organizations access to the considerable resources of 4-H and the Cooperative Extension System of the nation's land-grant universities and the USDA.
---
Creates opportunities for high-quality summer learning for all young people
---
The Children's Defense Fund (CDF) is a non-profit child advocacy organization that has worked  for over 35 years to ensure a level playing field for all children. They champion policies and programs that lift children out of poverty; protect them from abuse and neglect; and ensure their access to health care, quality education and a moral and spiritual foundation. .
---
---
Family Child Care Links…
National Association for Family Child Care: www.nafcc.org
Resources for Child Caring Learning Center
Whether you are new to family child care or a seasoned professional looking to brush up on your knowledge, the Business Series of online courses is designed just for you. The Business Series offers Web-based courses on the business basics of family child care. Each interactive course includes creative and fun exercises, manageable reading assignments and other recommended resources, and interaction with instructors (such as Tom Copeland) and with other providers.
SaveSave