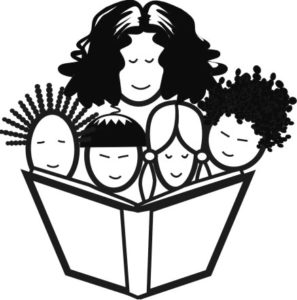 Multicultural Themed Books every PRE-SCHOOL CHILD should be read…
What a Wonderful World by George David Weiss and Bob Thiele, illustrated by Ashley Bryan. Atheneum, 1995.(Multi-ethnic)
One Afternoon by Yumi Heo. Orchard, 1994. (Asian Pacific American)
Grandmother's Nursery Rhymes/Las Nanas de Abuelita by Nelly Palacio Jaramillo, illustrated by Elivia. Holt, 1994. (Latino)
Margaret and Margarita/Margarita y Margaret by Lynn Reiser. Greenwillow, 1993. (Latino)
Baby Says by John Steptoe. Lothrop, 1988 (African American)
I Love My Hair! by Natasha Anastasia Tarpley, illustrated by E. B. Lewis. Little Brown, 1998. (African American)
Baby Rattlesnake by Te Ata, illustrated by Mira Reisberg. Children's Book Press, 1989. (American Indian)
You Are My Perfect Baby by Johce Carol Thomas, illustrated by Nneka Bennett. HarperCollins, 1999. (African American
Round Is a Mooncake: A Book of Shapes by Rosanne Thong, illustrated by Grace Lin. Chronicle, 2000. (Asian Pacific American)
Where Did You Get Your Moccasins? by Bernelda Wheeler, illustrated by Herman Bekkering. Peguis, 1986. (American Indian)
More, More, More, Said the Baby: Three Love Stories by Vera B. Williams. Greenwillow, 1990. (Multi-ethnic)
Do You Know What I'll Do? by Charlotte Zolotow, illustrated by Javaka Steptoe. HarperCollins, 2000. (African American)
---
AGES 5-7
MULTI-CULTURAL THEMED BOOKS every child should read
Drumbeat… Heartbeat: A Celebration of the Powwow by Susan Braine. Lerner, 1995. (American Indian)
Grandfather Counts by Andrea Cheng, illustrated by Ange Zhang. Lee & Low, 2000. (Asian Pacific American)
Halmoni and the Picnic by Sook Nyul Choi, illustrated by Karen M. Dugan. Houghton Mifflin, 1993. (Asian Pacific American)
Hairs/Pelitos by Sandra Cisneros, illustrated by Terry Ybáñez. Knopf, 1994. (Latino)
Abuela by Arthur Dorros, illustrated by Elisa Kleven. Dutton, 1991. (Latino)
Honey, I Love, and Other Poems by Eloise Greenfield, illustrated by Leo and Diane Dillon. Harper, 1978. (African American)
The Good Luck Cat by Joy Harjo, illustrated by Paul Lee. Harcourt, 2000. (American Indian)
Celebrating Families by Rosemarie Hausherr. Scholastic, 1997. (Multi-ethnic)
Mirandy and Brother Wind by Patricia McKissack, illustrated by Jerry Pinkney. Knopf, 1988. (African American)
Shades of Black: A Celebration of Our Children by Sandra L. Pinkney, photographs by Myles C. Pinkney. Scholastic, 2000. (African American)
Giving Thanks: A Native American Good Morning Message by Jake Swamp, illustrated by Erwin Printup, Jr. Lee & Low, 1995. (American Indian)
Morning on the Lake by Jean Bourdeau Waboose, illustrated by Karen Reczuch. Kids Can Press, 1998. (American Indian) Compiled by the Cooperative Children's Book Center, School of Education, University of Wisconsin-Madison
---

AGES 7-9
MULTI-CULTURAL THEMED BOOKS every child should read…
My Name Is Maria Isabel by Alma Flor Ada. Atheneum, 1993. (Latino)
From the Bellybutton of the Moon, and Other Summer Poems/Del Ombligo de la Luna, y Otros Poemas de Verano by Francisco X. Alarcon, illustrated by Maya Christina Gonzalez. Children's Book Press, 1998. (Latino)
Golden Tales: Myths, Legends and Folktales from Latin America by Lulu Delacre. Scholastic, 1996. (Latino)
The People Could Fly: American Black Folktales by Virginia Hamilton, illustrated by Leo and Diane Dillon. Knopf, 1985. (African American)
Maples in the Mist: Poems for Children from the Tang Dynasty by Minfong Ho, illustrated by Jean and Mou-sien Tseng. Lothrop, 1996. (Asian Pacific)
John Henry by Julius Lester, illustrated by Jerry Pinkney. Dial, 1994. (African American)
Baseball Saved Us by Ken Mochizuki, illustrated by Dom Lee. Lee & Low, 1993. (Asian Pacific American)
Wings by Christopher Myers. Scholastic, 2000. (African American)
The People Shall Continue by Simon Ortiz, illustrated by Sharol Graves. Children's Book Press, 1988. (American Indian)
Tar Beach by Faith Ringgold. Crown, 1991. (African American)
What's the Most Beautiful Thing You Know about Horses? by Richard Van Camp, illustrated by George Littlechild. Children's Book Press, 1998. (American Indian)
Justin and the Best Biscuits in the World by Mildred Pitts Walter. Lothrop, 1998. (African American)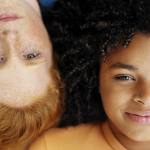 AGES 9-12
A list of MULTI-CULTURAL BOOKS every child should read…
Through My Eyes by Ruby Bridges. Scholastic, 1999. (African American)
American Indian Animal Stories by Joseph Bruchac. Fulcrum, 1992. (American Indian)
Bud, Not Buddy by Christopher Paul Curtis. Delacorte, 1999. (African American)
The Birchbark House by Louise Erdrich. Hyperion, 1999. (American Indian)
The Journey: Japanese Americans, Racism and Renewal by Sheila Hamanaka. Orchard, 1990. (Asian Pacific American)
Oh, Freedom! Kids Talk About the Civil Rights Movement with the People Who Made It Happen by Casey King and Linda Barrett Osborne. Knopf, 1997 (Multi-ethnic)
Family Pictures/Cuadros de Familia by Carmen Lomas Garza. Children's Book Press, 1990. (Latino)
Now Is Your Time! The African-American Struggle for Freedom by Walter Dean Myers. HarperCollins, 1992. (African American)
The Tree Is Older Than You Are by Naomi Shihab Nye. Simon & Schuster, 1995. (Latino)
Esperanza Rising by Pam Munoz Ryan. Scholastic, 2000. (Latino)
Quilted Landscape: Conversations with Young Immigrants by Yale Strom. Simon & Schuster, 1996. (Multi-ethnic)
Roll of Thunder, Hear My Cry by Mildred D. Taylor. Dial, 1976. (African American)
The Rainbow People by Lawrence Yep. HarperCollins, 1989. (Asian Pacific American)
The Friends by Kazumi Yumoto. Farrar Straus Giroux, 1996. (Asian Pacific)
Compiled by the Cooperative Children's Book Center, School of Education, University of Wisconsin-Madison
---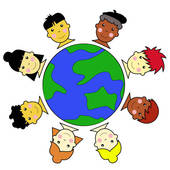 GAME AND ACTIVITY BOOKS WITH DESCRIPTIONS OF MULTI-CULTURAL, Cross-Cultural & Intercultural Themes 
Barbarash, L. (1999). Multicultural Games. Champaign, IL: Human Kinetics Press, 1999. 75 games from 43 countries or cultures.
Bell, R. C. (1979). Board and Table Games from Many Civilizations (Rev. ed). New York: Dover. 182 board and tabletop games.
Bernier-Grand, C. T. (2002). Shake it, Morena! and other folklore from Puerto Rico. Brookfield, CT: Millbrook. Traditional songs, games, riddles, recipes, and stories.
Braman, A. N. (2002). Kids Around The World Play! The Best Fun and Games From Many Lands. New York: Wiley. Crafts, activities and games.
Compass Point Books (2001, 2002). Games Around the World. Minneapolis, MN: Compass Point Books. 8 books, on Dominoes, Hopscotch, Jacks, Marbles, Magic Tricks, Yo-Yo Tricks, Card Tricks and Juggling, with variations and how the game is played in different countries.
Corbett, D., Cheffers, J., Sullivan, E. C. (2001). Unique Games and Sports Around the World: A Reference Guide. Westport, CT: Greenwood.
Devoogt, A., & Russ, L. (1999). The Complete Mancala Games Book: How to Play the World's Oldest Board Games. New York: Marlowe. Rules for an array of different Mancala games.
Fletcher, A. C. (1994). Indian Games and Dances With Native Songs: Arranged from American Indian Ceremonials and Sports. Lincoln, NE: University of Nebraska Press.
• Fowler, S. M., & Mumford, M. G. (1995). Intercultural Sourcebook: Cross-cultural Training Methods. Interactional methods of role plays, cultural contrast, and simulation games, and the cognitive methods of critical incidents, cultural assimilators and case studies.
Gust, J., & McChesney, J. M. (1995). Learning About Cultures: Literature, Celebrations, Games and Art Activities. Carthage, IL: Teaching & Learning Company.
Hamilton, L. (1996). Child's Play Around the World: 170 Crafts, Games, and Projects for Two-To-Six-Year-Olds. New York: Berkeley Group/Perigee.
Jones, B. (1987). Step It Down: Games, Plays, Songs and Stories from the Afro-American Heritage. Athens, GA: University of Georgia Press.
Kimble-Ellis, S. (2002). Traditional African American Arts and Activities. New York: Wiley.
Kirchner, G. (2000). Children's Games from Around the World (2nd ed.). Boston: Allyn and Bacon.
Lankford, M. D. (1996). Hopscotch Around the World. New York: Beech Tree Books.
Milord, S. (1999). Hands Around The World: 365 Creative Ways to Build Cultural Awareness and Global Respect. Milwaukee: Gareth Stevens.
Murphy, S. (n.d.) The Teacher's Handbook of Multicultural Games Children Play. Ann Arbor, MI: Robbie Dean Press. 45 games from all over the world, with lessons plans for the classroom.
Nelson, W. E., Glass, H. (1992). International Playtime: Classroom Games and Dances from Around the World. Carthage, IL: Fearon Teacher Aids.
Onyefulu, I. (1999). Ebele's Favourite: A Book of African Games. London: Frances Lincoln.
Orlando, L. (1999). The Multicultural Game Book (Grades 1-6); New York: Scholastic. 70 traditional games from 30 countries.
Pilger, M. A. (2002). Multicultural Projects Index: Things to Make and Do to Celebrate Festivals, Cultures, and Holidays Around The World. Englewood, CO: Libraries Unlimited.
Powell, D., Hopson, D. S., & Clavin, T. (1996). Juba This and Juba That: 100 African-American Games for Children. New York: Simon & Schuster/Fireside.
Sierra, J. (1995). Children's Traditional Games: Games from 137 Countries and Cultures. Phoenix, AZ: Oryx Press.
Zaslavsky, C. (1998). Math Games and Activities From Around the World. Chicago: Chicago Review Press.
---

The following sections are books to share with children about , Black History  and Martin Luther King Jr. These can be suggested reading as a group, individually or in a children's book club. Books are suggested reading for children ages 4 through 12+. Teens are below…
A Picture Book of Martin Luther King, Jr. (Picture Book Biography)
by David A. Adler ( For Ages 4-8)
A Picture Book of Rosa Parks (Picture Book Biography)
by David A. Adler, Robert Casilla (Ages 4-8)
Amazing Grace
by Mary Hoffman
Black is Brown is Tan
by Arnold Adoff
If a Bus Could Talk – The Story of Rosa Parks
by Faith Ringgold (Illustrator)
Martin's Big Words: The Life of Dr. Martin Luther King, Jr.
by Doreen Rappaport
My Dream of Martin Luther King
by Faith Ringgold (Illustrator)
No Mirrors in My Nana's House
by Ysaye M. Barnwell
Shades Of Black
by Sandra L. Pinkney
The Story of Ruby Bridges
by Robert Coles, George Ford (Illustrator)
What is Martin Luther King Day?
by Margaret Friskey
Harriet Tubman and Black History Month-by Polly Carter (age 5-8)
I Have a Dream- by Martin Luther King, Jr. & Kathleen A. Wilson (age 4-8)
Portraits of African American Hereos by Tonya Bolden (age 7-9)
Freedom Train: The Story of Harriet Tubman by Dorothy Sterling (age 8-12)
If You Lived at the Time of Martin Luther King Jr. by Ellen Levin (age 7-10)
A Lesson for Martin Luther King, Jr. by Denise Lewis Patrick (age 5-7)
Happy Birthday, Martin Luther King, Jr. by Jean Marzollo (age 5-8)
A Voice of her Own: The Story of Phillis Wheatly, Slave Poet by: Kathryn Lasky (age 8-12)
If a Bus Could Talk: The Story of Rosa Parks by Faith Ringgold (age 5-9)
George Washington Carver: The Peanut Wizard by Laura Driscoll (age 5-8)
Freedom Summer by Debbie Wiles (age 5-8)
Story of Ruby Bridges by Robert Coles (age 5-9)
Rosa Parks: My Story by Rosa Parks with Jim Haskins (age 12+)
Thank You, Dr. Martin Luther King, Jr. by Eleanora E. Tate (age 9-12)
---
ADDITIONAL BOOK LIST FOR BLACK HISTORY MONTH 
Celebrate Black History Month with these inspirational children's books.
Books for Younger Readers:•
Nappy Hair, by Carolivia Herron
Recommended Ages: 4-8
The gospel rhythm of this lovely children's book is matched only by the bold, color-saturated illustrations of little nappy-haired Brenda.
Cassie's Colorful Day, by Faith Ringgold
Recommended Ages: 0-4
Join Cassie on a colorful day with her dad. Young children will follow Cassie as she dresses up in her yellow-and-red polka dot dress, purple shoes, and green pocketbook, then heads to the ice cream parlor for her favorite treat–a pink strawberry sundae!
Counting to Tar Beach, by Faith Ringgold
Recommended Ages: 0-4
Your kids will count from 1 to 10 all the good things that Cassie and her family take to the rooftop for their mouth-watering picnic.
Something Beautiful, by Sharon Dennis Wyeth
Recommended Ages: 5-8
This is the inspiring story of a young girl's search for beauty in her violence-torn neighborhood. The illustrations and story are both beautiful and realistic.
Ten, Nine, Eight
By Bang, Molly
Illustrator Bang, Molly
"This beguiling picture book, with a palette of eye-filling colors, appears to arise from the love binding a father and his little big' girl who turn bedtime into playtime with a rhyming game."–Publishers Weekly. "A loving book, perfect for sharing with the youngest lapsitters."
The Champ
By Bolden, Tonya
Illustrator Christie, R. Gregory
Illustrator Gregory Christie, R. Gregory
Muhammad Ali is one of the world's best-known figures, and this incredible biography delves into precisely why. From his unlikely beginnings as a skinny, young Cassius Clay learning to box at a local gym to becoming the heavyweight champion of the world at the famous "Rumble in the Jungle," where even the skies let loose with rain right after his victory, Ali has captivated the world. Tonya Bolden's careful research and elegant telling, paired with R. Gregory Christie's incredible paintings, make this a book that will inform and inspire readers of all ages.
---
March On!: The Day My Brother Martin Changed the World
By Farris, Christine King
Illustrator Ladd, London
From the sister of Dr. Martin Luther King, Jr., comes this moving account of August 28, 1963–the day King delivered his stirring I Have a Dream speech in Washington, D.C. Farris recalls that remarkable day, and offers a personal, stirring glimpse of the man who inspired a nation.
Willie and the All-Stars 
By Cooper, Floyd
Illustrator Cooper, Floyd
Growing up in 1942 Chicago, Willie dreams of playing in the Major Leagues, but the color barrier in pro baseball is years away from being broken. After Willie hears stories about players he's never heard of, he learns about the Negro League. Soon, Willie sees firsthand how determination can change everything.
Mr. Chickee's Messy Mission 
By Curtis, Christopher Paul
Wendy Lamb Books
Steven and his best friend Russell are back! When Russell's dog, Rodney Rodent, jumps into a mural to chase a demonic-looking gnome and disappears, the Flint Future Detectives are on the case. With the secret password (Bow-wow-wow yippee yo yippee yay!) Steven, Richelle, and Russell enter the mural too, only to find the mysterious Mr. Chickee on the other side. To find a way out, the detectives must complete a mission–finding Rodney Rodent. And that means they're in some wild adventure!
---
Elijah of Buxton
By Curtis, Christopher Paul
2007-09 – Scholastic Press
2008 Coretta Scott King Award Winner
2008 Michigan Notable Book
2008 Scott O'Dell Award Winner
It's 1860, and 11-year-old Elijah is a first-generation freeborn child. His Canadian town of Buxton serves as a haven for runaway slaves. When the towns corrupt preacher steals money from a citizen who's been saving to buy his family's freedom, Elijah sets off for America in pursuit.
Satch & Me
By Gutman, Dan
2006-02 – Amistad Press
To see if Satchel Paige really was the fastest pitcher in the history of baseball, Stosh and his coach, Flip, travel back to 1942 to watch Satch pitch in the Negro League World Series. Stunning black-and-white photos of the league's superstars are included.
Flower Girl Butterflies
By Howard, Elizabeth Fitzgerald
Illustrator Kromer, Christiane
Sarah is a flower girl in her aunt's wedding. She's excited, nervous, and happy all at once–feelings her mother says are only butterflies. But will they go away before the wedding day? Full color.
Yo, Jo!
By Isadora, Rachel
2007-04 – Harcourt Children's Books
With a fresh, new style, Caldecott Honor-winning illustrator Isadora fashions an exuberant intergenerational celebration of language, neighborhoods, and family.
Wind Flyers
By Johnson, Angela
Illustrator Long, Loren
2007-01 – Simon & Schuster Children's Publishing
Three-time Coretta Scott King Award-winning author Johnson and "New York Times" bestselling illustrator Long present this bittersweet story about a young boy inspired by his great-great uncle, who was a member of the Tuskegee Airmen, an elite squadron of black pilots during World War II.
Anansi the Spider: A Tale from the Ashanti
By McDermott, Gerald
Adapted by McDermott, Gerald
In this traditional tale from West Africa, Anansi, the Spider, sets out on a long journey. Threatened by Fish and Falcon, he is saved from terrible fates by his sons. But which of his six sons should he reward? The color, splendid design montage, and the authentic African language rhythms forge a new direction in picture books for children. Caldecott Honor Book. Lewis Carroll Shelf Award.
Porch Lies: Tales of Slicksters, Tricksters, and Other Wily Characters
By McKissack, Patricia C.
Illustrator Carrilho, Andre
2006-08 – Schwartz & Wade Books
Newbery Honor author McKissack's tall tales of humor and exaggeration are told on a front porch to friends and family. Whether side-splittingly funny or spine-chillingly spooky, most of these tales are seeped in early 20th century African-American history.
Stitchin' and Pullin': A Gee's Bend Quilt
By McKissack, Patricia C.
Illustrator Cabrera, Cozbi A.
2008-10 – Random House Books for Young Readers
For a hundred years, generations of women from Gee's Bend have quilted together. One day, Baby Girl is called to sit at the quilting frame. Piece by piece, she puts her quilt together–telling not just her story, but the story of her ancestors' struggle for freedom.
Henry's Freedom Box: A True Story from the Underground Railroad
By Levine, Ellen
Illustrator Nelson, Kadir
2007-01 – Scholastic Press
In this powerful story, Levine weaves together the extraordinary events in the life of Henry "Box" Brown, who as a young boy hid in a wooden crate in one of the most amazing escapes using the Underground Railroad.
We Are the Ship: The Story of Negro League Baseball
By Nelson, Kadir
Illustrator Nelson, Kadir
2009 Coretta Scott King Author Award Winner
2009 Sibert Informational Book Medal Winner
In this tour de force for baseball lovers of all ages, noted artist Kadir Nelson presents the story of the Negro Baseball League–from its beginnings in the 1920s through its decline after Jackie Robinson crossed over to the majors in 1947. Features dozens of breathtaking full-page and double-page paintings.
Barack Obama: Son of Promise, Child of Hope
By Grimes, Nikki
Illustrator Collier, Bryan
2008-08 – Simon & Schuster Books for Young Readers
2009 NAACP Outstanding Literary Work- Children's
Raised in Jakarta and Hawaii, Barack Obama has become a force for social change, first as an Illinois Senator and now as candidate for President of the United States. This first-ever picture book about Obama follows his life.
Coretta Scott
By Shange, Ntozake
Illustrator Nelson, Kadir
2009-01 – Amistad PressThis extraordinary union of poetic text by Shange and monumental artwork by Nelson captures the movement for civil rights in the United States and honors its most elegant inspiration, Coretta Scott.
Boycott Blues: How Rosa Parks Inspired a Nation
By Pinkney, Andrea Davis
Illustrator Pinkney, Brian
2008-10 – Amistad Press
The acclaimed husband-and-wife team focuses on the human elements of the Montgomery bus boycott following the 1955 arrest of Rosa Parks: the struggle to keep walking as the seasons changed, the crowded city streets, and the gathering numbers of the determined boycotters.
Promises to Keep: How Jackie Robinson Changed America
By Robinson, Sharon
2004-02 – Scholastic Press
Sharon Robinson shares memories of her famous father in this warm loving biography of the man who broke the color barrier in baseball. Jackie Robinson was an outstanding athlete, a devoted family man and a dedicated civil rights activist.
Dizzy
By Winter, Jonah
2006-09 – Arthur A. Levine Books
A CCBC Book of the Week Selection
This is the story of Dizzy Gillespie, a real cool cat who must have been born with a horn in his hands, judging from the way he played the trumpet. He is a boy who breaks all the rules, and finds his own personal heaven along the way.
Books for Older Readers:
Kidnapped Prince; The Life of Olaudah Equiano, by Olaudah Equiano
Recommended Ages: 10-13
This is a gripping tale of a young African boy's odyssey of betrayal, cruelty, and courage.
Watsons Go to Birmingham – 1963, by Paul Curtis
Recommended Ages: 10 and up
The Weird Watsons of Flint, Michigan are taking a trip like no other. They're heading south to Birmingham, Alabama, toward one of the worst moments in American history.
Night John, by Gary Paulsen
Recommended Ages: 12 and up
After he escaped to freedom in the north, Nightjohn returns to slavery to teach other enslaved people how to read. And 12-year-old Sarny is willing to risk mutilation and death for precious knowledge.
Dark Thirty; Southern Tales of the Supernatural, by Patricia C. McKissack
Recommended Ages: 10-13
These 10 stories of the supernatural are based on historical facts but be warned: they're scary! These haunting tales are perfect for reading aloud and they also address deep issues of racism.
Stumptown Kid
By Gorman, Carol
Author Findley, Ron J.
2005-04 – Peachtree Jr
2008-2009 Sunshine State Young Readers Award Master List –Grades 3-5
Gorman and Findley pen the moving story of an unlikely friendship between a young white boy and a black baseball player set against the dramatic backdrop of turbulent race relations in 1950s America.
---
FOR TEENS
The Astonishing Life of Octavian Nothing, Traitor to the Nation, Volume II: The Kingdom on the Waves
By Anderson, M. T.
2008-10 – Candlewick Press (MA)
The stunning conclusion to the National Book Award winner and New York Times bestseller recounts Octavian's experiences as the Revolutionary War explodes around him. Ultimately, this astonishing narrative escalates to a startling, deeply satisfying climax, while reexamining our national origins in a singularly provocative light.
Chains
By Anderson, Laurie Halse
2008-10 – Simon & Schuster Children's Publishing
BookPage Notable Title
An Indie Next Selection
2008 Scott O'Dell Award Winner
At the start of the Revolutionary War, Isabel is sold to a cruel loyalist family, even though she has been promised freedom by her former owner. Soon faced with the choice of working for or against the British, Isabel chooses to work with anyone who can help her.
Storm Warriors
By Carbone, Elisa
2002-11 – Yearling Books
Driven from his home by the Ku Klux Klan and still reeling from the death of his mother, Nathan moves with his father and grandfather to the desolate Pea Island on the Outer Banks of North Carolina to start a new life. Fortunately, life on Pea Island at the end of the 19th century is far from quiet. The other island residents include the surfmen–the African American crew of the nearby U.S. Life-Saving Station–and soon Nathan is lending an extra hand to these men as they rescue sailors from sinking ships. Working and learning alongside the courageous surfmen, Nathan begins to dream of becoming one himself. But the reality of post-Civil War racism starts to show itself as he gradually realizes the futility of his dream. And then another dream begins to take shape, one that Nathan refuses to let anyone take from him.
November Blues
By Draper, Sharon Mills
2007-10 – Atheneum Books
This stunning sequel to the Coretta Scott King Honor Book "The Battle of Jericho" has energy, pathos, and drama, and doesn't shrink from telling kids what it's like to be 16 and pregnant.
Bird 
By Johnson, Angela
2004-09 – Dial Books
Thirteen-year-old Bird runs away in pursuit of her stepfather to convince him to return home, and soon becomes entwined in the lives of three people. This eloquent story by the three-time Coretta Scott King Award winner shows how one individual's warmth and kindness can heal so many hurts.
Pitch Black: Don't Be Skerd 
By Landowne, Youme
Illustrator Horton, Anthony
Illustrator Landowne, Youme
2008-09 – Cinco Puntos Press
Anthony Horton is a homeless artist living underneath the New York City subway system. He draws what no one else sees. With art and words from both of Landowne and Horton, they map out Hortons world–a tough one from many perspectives–in this nonfiction work. Young adult.
Jubilee Journey
By Meyer, Carolyn
2007-01 – Harcourt PaperbacksIn the sequel to "White Lilacs," 13-year-old Emily Rose travels from Connecticut to Texas to celebrate Juneteenth with her 87-year-old great-grandmother Rose Lee. It's a journey of self-discovery in more ways than one: biracial Emily Rose knows more about her father's French-Canadian family than her mother's African-American heritage, and is puzzling over her sense of identity.
Handbook for Boys
By Myers, Walter Dean
Illustrator Bandsuch, Matthew
2003-04 – Amistad Press
In the groundbreaking tradition of his award-winning "Monster" and "Bad Boy: a Memoir, " the Michael L. Printz Award winner fashions a complex, layered novel about the rules for success.
Sunrise Over Fallujah
By Myers, Walter Dean
2008-05 – Scholastic Press
A two-time Newbery Honor-winning author looks at a contemporary war with the same power and searing insight he brought to the Vietnam War of his classic, Fallen Angels.
A Wreath for Emmett Till
By Nelson, Marilyn
Illustrator Lardy, Philippe
2005-04 – Houghton Mifflin Harcourt (HMH)
Newbery Honor-winning poet Nelson offers an evocative tribute to a 14-year-old boy whose lynching in 1955 helps spark the civil rights movement.
The Legend of Bass Reeves: Being the True and Fictional Account of the Most Valiant Marshal in the West
By Paulsen, Gary
2006-08 – Wendy Lamb Books
Born into slavery, Bass Reeves became the most successful US Marshal of the Wild West.Many "heroic lawmen" of the Wild West, familiar to us through television and film, were actually violent scoundrels and outlaws themselves. But of all the sheriffs of the frontier, one man stands out as a true hero: Bass Reeves.
He was the most successful Federal Marshal in the US in his day. True to the mythical code of the West, he never drew his gun first. He brought hundreds of fugitives to justice, was shot at countless times, and never hit.
Bass Reeves was a black man, born into slavery. And though the laws of his country enslaved him and his mother, when he became a free man he served the law, with such courage and honor that he became a legend.
Hip-Hop High School
By Sitomer, Alan Lawrence
2007-04 – Jump at the Sun
Theresa Anderson is every kind of smart: too smart-mouthed for her own good, street smart enough to deal with a neighborhood that gets more dangerous every day, and more book smart than anyone knows. But with the example of her super-achieving older brother towering above her, Theresa hasn't even been trying. How can a girl compete against the family favorite, especially when he's a certified local hero?
With her parents and her teachers always on her case, and her best friend pregnant and dropped out of school, Theresa turns to hip-hop for comfort. Her favorite singers seem to understand her when no one else does. Everything changes when a new man comes into Theresa??'s life: Devon, whose tough-guy reputation conceals a blazing ambition for academic success. Devon helps Theresa face up to her own talent and ambition, and together they set off on a three-year quest to beat the SAT and get into top colleges. But then Devon gets shot in a street fight, leaving Theresa with two piles of unfinished college applications, her own and Devsand time running out.
Dangerous Skies
By Staples, Suzanne Fisher
1998-04 – HarperCollins
From the author of the Newbery Honor book "Shabanu" comes a powerfully moving story of friendship in the face of racism and betrayal in the name of loyalty. Bound by surname but not by skin color, Buck and Tunes Smith have a friendship that is as dependable as the tides of the Chesapeake. Then a horrible discovery turns their world upside-down, changing their lives forever.
Ella Fitzgerald
By Stone, Tanya Lee
2009-02 – Puffin Books
Had it not been for a last-minute decision at an amateur night contest in 1934, the world might have never known Ella Fitzgerald. Her career spanned almost sixty years, and she began singing at a time when female musicians werenat taken seriously and many venues were segregated. But one thing was undeniable, Ella Fitzgerald could sing.
Satchel Paige: Striking Out Jim Crow
By Sturm, James
Illustrator Tommaso, Rich
2007-12 – Jump at the Sun
Baseball Hall of Famer Leroy Satchel Paige was arguably the hardest thrower, most entertaining storyteller, and greatest gate attraction in the Negro League. Now the Center for Cartoon Studies presents this compelling narrative that follows Paige from game to game as he travels throughout the segregated South.
Becoming Billie Holiday
By Weatherford, Carole Boston
Illustrator Cooper, Floyd
2008-10 – Wordsong
On April 7, 1915, a girl named Eleanora Fagan was born in Philadelphia, Pennsylvania. The world, however, would know her as Billie Holiday, possibly the greatest jazz singer of all time. Weatherford examines the singer's young life, her fight for survival, and the dream she pursued with a passion.
No Laughter Here
By Williams-Garcia, Rita
2004-01 – Amistad Press
Even though they were born in different countries, Akilah and Victoria are true best friends. But Victoria has been acting strange ever since she returned from her summer in Nigeria, where she had a special coming-of-age ceremony. Why does proud Victoria, named for a queen, slouch at her desk and answer the teacher's questions in a whisper? And why won't she laugh with Akilah anymore?
Akilah's name means "intelligent," and she is determined to find out what's wrong, no matter how much detective work she has to do. But when she learns the terrible secret Victoria is hiding, she suddenly has even more questions. The only problem is, they might not be the kind that have answers.
In this groundbreaking novel, Coretta Scott King
Honor winner Rita Williams-Garcia uses her vividly realistic voice to explore an often taboo practice that affects millions of girls around the world every year. Readers will identify with headstrong, outspoken Akilah, whose struggle to understand what's happened to Victoria reveals a painful truth in an honest and accessible way.
From the Notebooks of Melanin Sun
By Woodson, Jacqueline
1995-05 – Scholastic
Melanin Sun and Mama have always been the whole family, with a special closeness that no one has ever been able to come between. Now all that has changed. Suddenly, Mama is shutting doors that were always kept open–and Melanin Sun begins to realize she's been keeping secrets from him for a long, long time.
---
Menu for Diversity and Multi-Cultural Category
SaveSave