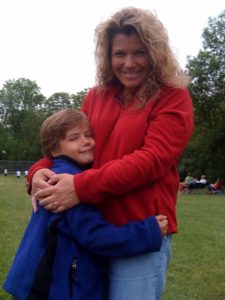 You are your children's biggestand most important cheerleader. Whether they're competing in a sport or performing in a theater production or music group, your presence is a key way to support your children. But the way you are present also makes a difference in the way your children feel about you, themselves, and the activities they are in. Consider these ideas:
 Attend as many of your children's games and performances as you can. Kids notice when you're there and when you're not.
 Focus on supporting your child and the other kids there. If you're overly competitive, ask yourself why winning is more important to you than supporting the kids who are involved. I
 Point out what you liked about your child's performance. The more specific you can be, the better. For example, say, "I enjoyed hearing your trumpet parts in the band, or "I am so proud of you for blocking that kick."
Invite other significant adults in your child's life to games and performances. Consider occasionally inviting grandparents, aunts, uncles, neighbors, and other important adults.
When you take photos or record your child's game or performance, also remember to put down the camera and cheer! It's important to be fully present in the moment, and one way to do that is to set technology aside so that you can witness firsthand your child's achievements.
Ask your kids periodically what they like about their sport (or-activity). Ask what they have fun doing or learning-and if there is anything they'd like to change if they could.
Source: MVParents.com
---
GOOD WEBSITE! MVParents.com 
Involved Parents Are the Real Heroes:
All parents want to be "Most Valuable Parents" who help their children and teens make smart choices and avoid pitfalls of growing up. Unlike advice sites, MVParents.com is a trusted, research-based resource with tips, ideas, and strategies for raising smart, strong, responsible kids.
Parents can get positive, proactive, and down-to-earth guidance on how to respond to the changes and challenges of parenting in positive, healthy ways. Topics include underage drinking, family volunteering, curfews, school success, juggling work and family, and much more. A good website!!! http://www.mvparents.com/
---
TIP for Parents: Visit the Child Development Category  and Thought of the Month  (Articles on such topics such as Whining and Cursing)