Disclosure: This post may contain affiliate links, meaning I get a commission if you decide to purchase through my links, at no cost to you. As an Amazon Associate, I earn from qualifying purchases. Read the full disclosure here.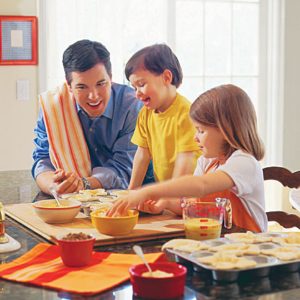 COOKING and FOOD PLAY…
Any cooking!  Read, gather, measure, dump, cook, eat, enjoy!
Group COOK BOOK or recipe file. Put together a cook book with the kids— or prepare a recipe file with most wanted snacks– as well as those often used. Include favorites from home and those of the parents!!!  Completed books would make a nice gift.
Make pancakes, and spell out words on them in chocolate chips or blueberries.
Look for certain letters in alphabet soup.
CRACKER MESSAGES
Ingredients:
Choice or Peanut butter, Jam, Honey, Cream cheese or Cheese spread
Crackers or Small rice cakes
Alphabet cereal
1. Sread a filling on the crackers.
2. Children can write their names or short words on the crackers using the Alphabet cereal.
3. Younger children can just have fun by randomly placing cereal letters. Eat and enjoy!
Youth can also write letters on their goodies using decorating gel/frosting in a tube or can.
---

BUILD A THEME AROUND A BOOK…
Example: "WACKY WEDNESDAY" by Theo Lesieg (aka Dr. Seuss)
This can be done over an extended period of time such as on a couple of Wednesdays (Because the book is called "Wacky Wednesday" ) — or during the course of a week…
1.  Read the Book "Wacky Wednesday.
Talk about all the wacky things in book and find the misspelled words.
2. Create a WACKY environment:
Put shirts on backwards, inside out, or with wacky color combinations and patterns; wear different colored socks or shoes on wrong feet; comb hair in an unusual style. Put signs, notices, and pictures upside down, etc.
3. Visualization Art
Close your eyes and imagine your WACKY day.
Facilitator vividly describes what children see when they wake up in the morning in their own rooms—children are whisked to their school classroom where it continues. Use imagination and be creative in visual descriptions!
Open eyes and then draw/color/paint a picture of what you saw.
Play dreamy music during visualization and slightly livelier during art.
When complete, verbally share each others wacky days!
4. Play WACKY music (Weird Al or experimental) Move to how it makes you feel.
Note: Adults must participate so all are silly!

5. Eat WACKY food:
Make something from "Gross Grub" by Cheryl Porter or Roald Dahl's "Revolting Recipes". Serve unusual combinations/colors with food; Eat with unique utensils such as Popsicle sticks or straws. Eat breakfast in the afternoon!  Try 'Wacky' recipes such as: Kitty Litter Cake, Pidgeon Poop and Puppy chow.  (Recipes are on KA site)
6. Do some WACKY Activities
Learn to write and say your name backwards; talk in pig Latin; learn to say the ABC's backwards; say 'Bye for Hi' and 'Hi for Bye'!
Note: Building a Theme around a book is also a good idea for a Reading or Drama Club! You could use such books as Little Red Riding Hood, or the Three Little Pigs. You could then act out the story line! (Which will then incorporate a lot more activities! ) Older children can practice and perform this for the younger children or a Family Event!
***See the Harry Potter Idea at bottom of page
---
GUESS THE WORD-OF-THE-DAY (or Week)…
1. Write the word on a dry-erase board/black board that is near the entrance to your classroom or after-school program. Have children guess the definition! You can get as creative as you'd like with this. Each day you can talk about the word… or if you're holding it over the week…turn it into a game!
2. Have  a container where youth write their ideas down on paper.
3. At the end of a couple days, post the answers (without names) along with the "Correct definition" and then have children guess what they think the correct answer is.
4. The child who received the most answers for their definition gets recognition of some sort. Those who chose the correct definition get recognition. All names/children should be recognized in a way of 'your choice' for playing and being "good sports"…
---
***You can also do a riddle, brain teaser, trick question or joke of the day!

---
READERS' THEATER
…..Make, Write, Produce, Practice and Perform a Play or Skit from a favorite short book, poem or chapter book.
…..Provide simple props and encourage children to act out their favorite stories.
…..Simple folk tales like the Three Little Pigs and The Billy Goats Gruff are fun to act out.
---
JIGSAW PUZZLE CRAFT and RACE
…..Give each child a piece of cardboard, scissors, and glue. Have them choose a picture from a magazine, calender or card; the children then glue their pictures onto their cardboard.
…..When the glue is dry, have them cut their cardboard into the shape of jigsaw puzzle pieces. (The younger the child- the larger the pieces)
…..When they have finished, have them trade puzzles and have a race to see who finishes first. Consider laminating the puzzles to make them last.
---
SURVIVOR READER! (Good Idea for Reading Club or Book Club!)
Who are the ultimate readers in your program? And what are they willing to do to prove it? Will they eat fried worms (gummy candy) ala How to Eat Fried Worms (Thomas Rockwell)? Can they climb a beanstalk (rope ladder) like Jack? Will they drink Freckle Juice (Judy Blume)?
Search titles to create a challenge to tax even your boldest readers.
You can also create a booklist of "survivor" titles such as Hatchet (Gary Paulsen), A Girl Named Disaster(Nancy Farmer), My Side of the Mountain (Jean Craighead George) along with a competition to see who survives reading all the survivor books. Adapted from: nea.org
---

GAMES…
Have a Family Game Night and invite friends and family to enjoy new games.
Have a Game Tournament.
Make a huge "life size game" in the gym or on play ground where participants actually move about as pieces.
---
DIVERSITY WITH A GAMES NIGHT
This can be part of a multicultural theme that includes many activities. Invite members of the community from other countries to talk about and demonstrate the games they played as youth.
Acting as coaches, have  9-14 year olds organize and put on a multi-cultural game tournament for younger children.
---
See GAMES & CREATIVE STORY TELLING HERE…
---
DON'T FORGET TABLE GAMES OF:

Mad-libs (done with enthusiasm)
Cross-word puzzles
Word Games
Word Search
Hangman
Board Games of:

Boggle
Scrabble
Scrabble Jr.
Nerdy Wordy
Banangrams
Balderdash
Staff made Jeopardy (tic-tac-toe style)
Taboo
Traditional Bingo
For younger children – Bingo using pictures
---
HAVE YOU MET FLAT STANLEY? By participating in a Flat Stanley project, children can enhance their literacy skills, make new friends and learn more about the world.
This project, inspired by Jeff Brown's book Flat Stanley, involves children creating their own paper Flat Stanleys to be sent on a journey.
Children can take their new paper friend to their home, to the homes of friends and relatives and to local points of interest. Children can then write about the travels and experiences of their Flat Stanley in a journal.
The program can be extended by swapping Flat Stanleys with another program or having children mail their Flat Stanley and journal to visit a friend or relative in another city/state for a few days. Flat Stanley should be accompanied by a letter introducing the project. You can learn more about the Flat Stanley project and find a Flat Stanley template on The Official Flat Stanley Project website
---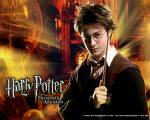 HARRY POTTER SLEEP-OVER (Or Book/Movie character of the moment)
We had a sleepover for the release of the Harry Potter final book.
Activities based on the book were created for participants to enjoy. We had an intern named Harry, who did an admirable imitation and read the first chapter of the book. There were 10 copies of the book available for those who wanted to read the book during the evening. Although we had a film festival going of the videos, no one wanted to stop the activities to watch the films.
The best activity was the Quiddach game.
Youth were sorted into houses as they arrived and competed for points for their house. Everyone made new friends, some parents stayed to help because it looked like so much fun. This was so successful (108 youth), We are going to do it for other
books. Karen Reside
***Can't have a sleepover? Consider something like this for a full daytime program theme–such as on a mini-camp day.
---
***Have a BOOK CHARACTER DRESS UP DAY. Have children come to the center dressed as their favorite book character. They have a fun time trying to guess who each is dressed as—and also celebrating the other fun activities we come up with!
---
INTRODUCE A FOREIGN LANGUAGE OR SIGN LANGUAGE…
It can be presented in a class or club format…
For younger children, present with music and games…counting, greetings. etc. Make it fun! 
This can get you started…
LEARN TO SAY HELL-O
Arabic:  Marhabah (mar-ha-bah)
French:  Bonjour (bone-joor)
Hebrew:  Shalom (shah-lome)
Italian:  Buon giorno (bone-zhee-or-no)
Mandarin Chinese:  Nea how (nee-how)
Russian:  Priviet (pri-vee-et)
Spanish:  Hola (oh-la)
Swahili:  Jambo (zham-boh)
---
LEARN "THANK YOU"
Afrikaans:  dankie (dahn-kee )
Arabic:  shukran (shoe-krahn )
Australian English:  (ta) (informal) Pronouned "tar"
Chinese, Cantonese:  do jeh (daw-dyeh )
Chinese, Mandarin:  xie xie (syeh-syeh )
Czech:  dêkuji (deh-ku-yih)
Danish:  tak (tahg)
Finnish:  kiitos (kee-toas)
French:  merci (mehr-see)
German:  danke (dahn-kah)
Greek:  efharisto (ef-har-rih-stowe)
Hebrew:  toda (toh-dah )
Hindi, Hindustani:  sukria (shoo-kree-a )
Indonesian/Malayan:  terima kasih (t'ree-ma kas-seh)
Italian: grazie  (gra-see)
Japanese:  arigato (ahree-gah-tow )
Korean:  kamsa hamnida (kahm-sah=ham-nee-da)
Norwegian:  takk (tahk )
Philippines:  Tagalog) salamat po (sah-lah-maht poh)
Polish:  dziekuje (dsyen-koo-yeh)
Portuguese:  obrigado (oh-bree-gah-doh)
Russian:  spasibo (spah-see-boh)
Spanish:  gracias (gra-see-us)
Sri Lanka/Sinhak:  istutiy (isst-too-tee)
Swahili:  asante (ah-sahn-teh)
Swedish:  tack (tahkk)
Thai:  kawp-kun krap/ka' (kowpkoom-krahp/khak )
Turkish:  tesekkür ederim (teh-sheh-kur=eh-deh-rim )
---
TALK/TEACH 'PIG LATIN'
To all words beginning a vowel (a-e-i-o-u, add the syllable 'way' to the end of the word. 'Eat' becomes eatway and 'over' becomes 'overway'.
For words that begin with a consonant, move the first letter of the word and add it to the end–add 'ay' after the consonant.
Example:
Man = Anmay
Cat = Atcay
Ice Cream= Iceway reamcay
---

NAME FUN! (Good for about grade 3 to Adult –maybe some younger)
WHAT WOULD YOUR NAME BE IF YOU USED…
( Examples Provided…)
1. YOUR ROCK STAR NAME: First pet & current car (Pixie Taurus)
2. YOUR DETECTIVE NAME: Favorite color & favorite animal (Yellow Chimpanze)
3. YOUR SOAP OPERA NAME: Middle name, city where you were born
(Jean Detroit)
4. YOUR STAR WARS NAME: The first 3 letters of your last name and first 2 letters of your first name
(She Ba)
5. SUPERHERO NAME: 'The' + 2nd favorite color, favorite drink
(The Brown Hot Tea)
6. NASCAR NAME: the first names of your grandfathers
(Joseph Anthony)
7. TV WEATHER ANCHOR NAME: Your 5th grade teacher's last name, a major city that starts with the same letter
(Celestine Chicago)
8. SPY NAME: your favorite season/holiday, flower
(Autumn Daisy)
9. CARTOON NAME: (favorite fruit, article of clothing you're wearing right now + 'ie' or 'y'
(Banana Jacketie)
10. HIPPY NAME: What you ate for breakfast, your favorite tree
(Muffin Red Maple)
11. YOUR ROCKSTAR TOUR NAME: 'The' and Your favorite hobby/craft and favorite weather element and the word 'Tour'
(The Designing Blue Sky Tour)
---
HOW MANY PALIDROMES CAN YOU THINK OF?
A palindrome is a word or phrase, like "mom"…
It reads the same in either direction. Mom is an easy one.
The sentence, "He was, was he?" is a word palingram, because the words can be placed in reverse order and still read the same. The sentence, "I did, did I?" is not only a word palingram but a letter palingram (or palindrome) as well.
Start with words and then move onto phrases.
Examples: dad, level, reviver, pull-up, race car, a Toyota, never even,  rotator, civic, deified, deleveled, detartrated, devoved, dewed, evitative, Hannah, kayak, kinnikinnik, lemel, level, madam, Malayalam, minim, murdrum, peeweep, racecar, radar, redder, refer, repaper, revive, Otto
---
 LITERACY CATEGORY MENU
---