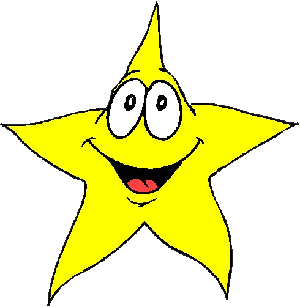 Help children to develop their own skills
Your role is to facilitate and not to direct. According to Kay M. Albrbrecht and Margaret C. Plantz in Principal One, of The Developmentally Appropriate Practice in School-Age Care Programs…
"Assistants are to:
Prepare the environment with their Lead/Director and provide suggestions to the younger for possible activities.
Help the older children with designing and implementing projects and assist early adolescents in taking control over their own planning and implementation of activities and experiences.
Participate as equals, rather than superiors, with the older children."
---
OTHER TIPS…
1. Do interact and listen to the children as they arrive from school. This is when they have the greatest need to share their day with a special adult.
2. Do learn each child's name and use it. Do smile!
3. Do get to know kids and to know YOUR kids.
4. Do avoid all but the briefest interactions with adults immediately after school. It should be a rule that adults–including parents, should talk to the caregivers before or after the arrival time of the children. At this time, center energy and attention on the children.
5. Whatever your staff position, do let other caregivers know if you need to leave the room for any reason; this is for safety reasons as well as for shifting personnel as needed.
6. Don't yell at a child from across the room. Do go over and manage the problem. If necessary go to a private area to talk; this will help with any discomfort or embarrassment the child may experience.
7. Do always let your site supervisor know of any problems as soon as possible.
8. Don't do the children's work! Provide encouragement and support. Help break it into manageable parts and make sure they understand what you are doing so they will use that approach next time. If a child says they 'can't do something-ask them if they did know-how would they start?
9. Do allow the children to learn and grow with their own hands-on experience. When we take over a project or change it, we are telling the child it is not good enough.
10.  Do not  routinely sit with just one child coloring or playing a game; our caregiver ratio is not low enough to allow us to play with only one child. If a child can't find someone to start a game, you may begin and then try to get others to join. Once a group gets going, stay only if the children need you for rules, etc. When the numbers are down, you may certainly play one on one.
11. Do be aware of the rest of the room when you are playing or working with a group; keep ahead of potential problems.
12. Do not ever let a child be verbally or physically aggressive towards another child.
13. Do learn to tell a child you were wrong or sorry, when or if you made a mistake; be sincere with your apology.
14. Do observe for the isolated or wandering child who struggles with personal interactions. We can give children words and help them start out in a game where others will join. Do discuss this child with your Lead caregiver.
15. Do allow children to daydream or do nothing. We all need time to daydream!
16. Do use common sense as to how many play areas are open at the same time. There should always be several options from which the children can choose; however, if you are offering a messy craft, it may NOT be a good time to also have the dramatic play area open.
17. Do remind the children to clean up the "old"—before starting the "new". Do help them in learning to put away as they go along.
18. Do always have a tray or paper under all messy projects when using glue, glitter, etc. Model appropriate behavior and remember to do this yourself! It demonstrates courtesy and respect for property.
19. Do show an example of the finished craft activity when possible. This builds enthusiasm as well as giving a visual goal. ALWAYS let the children know that yours is just an idea; it is THEIR project and they can make it look any way they choose. There is a difference between an art and a craft. With a craft, there is a finished product to achieve. With art, it is the process that is stressed and NOT the finished product.
20. Do be aware if you are promoting gender-bias. Don't have all-boy/all-girl line-ups or encourage stereotypical games and stories. Present sports, science, and math play, as well as music, dance and art to boys and girls alike.
21. Do embrace diversity in your program. This includes: gender, ability levels, ethnicity, culture, language, body shape, hair/eye color, ideas, family structure, religion, etc.
Appreciate the differences in everyone!
By Barbara Shelby ~Training, Program Assessments and Consulting (From Training Series)
SaveSave