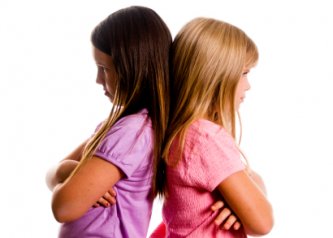 IN HERE ~ BOOKS FOR ALL AGES!
…AGES 4-8
Mr. Gumpy's Motor Car by John Burningham
Library Binding – 32 pages Reprint edition (February 1993)
HarperCollins Children's Books
The Knight and the Dragon by Tomie De Paola
Hardcover – 29 pages (April 1980)
Drummer Hoff by Ed Emberley
Paperback – 32 pages (September 1972)  Aladdin Paperbacks
Matthew and Tilly (Picture Puffins) by Rebecca C. Jones
Paperback Reprint edition (December 1995)
Andrew's Angry Words by Dorothea Lachner
Spink Sulks by by William Steig
Paperback Reprint edition (March 1991)
I Like Being Me: Poems for Children, About Feeling Special, Appreciating Others, and Getting Along by Judy Lalli
Paperback – 64 pages Children's edition (August 1997)
The Story of Ferdinand by Munro Leaf
Reading level: Baby-Preschool
School & Library Binding (February 1987)
Viking Press
No Fighting, No Biting by Else Homelund Minarik
Reading level: Ages 4-8
Paperback (November 1978)
HarperTrophy
Let's Be Enemies by Janice May Udry)
Paperback Reprint edition (September 1988)
HarperTrophy
When Sophie Gets Angry- Really, Really Angry…
by Molly Garrett Bang
School & Library Binding – 40 pages (March 1999)
_________________________________
ADULT RESOURCES FOR CONFLICT RESOLUTION…
How to Handle Bullies, Teasers and Other Meanies: A Book That Takes Out of Name Calling and Other Nonsense
by Kate Cohen-Posey, Paperback – 91 pages (November 1995)
Rainbow Books, Inc.
Good Friends Are Hard to Find: Help Your Child Find, Make and Keep Friends by Fred H. Frankel
Paperback (September 1996)
Perspective Pub.
Teaching Conflict Resolution through Children's Literature J. Kreidler, James Graham Hale (Contributor)
Paperback – 112 pages (December 1995)
Scholastic Trade
Getting Thru to Kids : Problem Solving With Children Ages 6 to 18
by Phillip Mountrose
Paperback – 140 pages (July 1997)
Holistic Communications
Helping Kids Resolve Conflicts Without Violence (Johnson Institute Resources for Parenting) by Carole Remboldt
Paperback (October 1996) Johnson Inst
Ready to Use Conflict Resolution Activities: Over 100 Step-by Step Lessons with Illustrated Activities -Grades K-6 by Beth Teolis
Paperback – 255 pages Spiral edition (January 1999)
Ctr for Applied Research in Educ
__________________________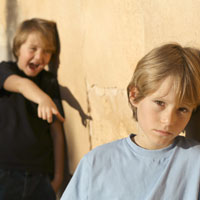 BOOKS WITH AN ANTI-BULLY THEME OR MESSAGE
ADULTS  TEACHING ELEMENTARY SCHOOL (Also great for parents!)
Beane, Allan. Bully Free Classroom: 100 Tips and Strategies for Teachers K-8.
Brddulph, Steve. Raising Boys: Why Boys Are Different – And How to Help Them Become Happy and Well-Balanced Men.
Cappello, Dominic. Ten Talks Parents Must Have With Their Children About Violence.
Coloroso, Barbara. The Bully, the Bullied, and the Bystander.
Cooper, Scott. Sticks and Stones. Seven Ways Your Child Can Deal with Teasing, Conflict and Other HardTimes.
Davis, Stan. Schools Where Everyone Belongs: Practical Strategies for Reducing Bullying.
Fried, SuEllen and Paula Fried. Bullies, Targets & Witnesses: Helping Children Break the Pain Chain. Available from STOP Violence Online Store.
Garrity, Carla, et al. Bully-Proofing Your School. (303) 651-2829.
Gurian, Michael. The Good Son: Shaping the Moral Development of Our Boys and Young Men.
Gurian, Michael. The Wonder of Boys.
Kar-Morse, Robin and Meredith S. Wiley. Ghosts from the Nursery.
Kindlon, Daniel, Michael Thompson, et. al. Raising Cain.
Kraizer, Sheryll. The Safe Child Book: A Commonsense Approach to Protecting Children and Teaching Children to Protect Themselves.
Northway-Ogden, Sally. Words Will Never Hurt Me: Helping Kids Handle Teasing, Bullying and Putdowns.
Olweus, Dan. Bullying at School: What We Know and What We Can Do.
Pipher, Mary, Ph.D. The Shelter of Each Other: Rebuilding Our Families.
Pipher, Mary, Ph.D. Reviving Ophelia: Saving the Selves of Adolescent Girls.
Rindler, Nancy. Quit It: Teacher's Guide on Teasing and Bullying for Use with Students in Grades K–3.
Thompson, Michael, Ph.D. Best Friends, Worst Enemies: Understanding the Social Lives of Children.
Urban, Hal. Life's Greatest Lessons: 20 Things I Want My Kids to Know.
Zarzour, Kim. Facing the School Yard Bully
---
FOR ADULTS TEACHING MIDDLE & HIGH SCHOOL
Canada, Geoffrey. Fist, Stick, Knife, Gun.
Delpit, Lisa D. Other People's Children: Cultural Conflict in the Classroom.
Lantieri, Linda. Waging Peace in Our Schools.
Garbarino, James. The Lost Boys: Why Our Sons Turn Violent.
Hersch, Patricia. A Tribe Apart: A Journey Into the Heart of American Adolescence.
Kivel, Paul and Allan Creighton. Helping Teens Stop Violence: A Practical Guide for Counselors, Educators, and Parents.
Mathias, Barbara. 40 Ways To Raise a Non-racist Child.
Nuwer, Frank. The Hazing Reader.
Pollack, William. Real Boys: Rescuing Our Sons from the Myths of Boyhood.
Shaw, James, Ph.D. Jack & Jill: Why They Kill.
Seeter & Grant. Making Choices for Multicultural Education: Five Approaches to Race, Class, and Gender.
Simmons, Rachel. Odd Girl Out.
Simmons, Rachel. Odd Girl Speaks Out.
Wiseman, Rosalind. Queen Bees and Wannabes: Helping Your Daughter Survive Cliques, Gossip, Boyfriends, and Other Realities of Adolescence.
---
ANTI BULLY/ACCEPTENCE BOOKS FOR KIDS TO READ OR BE READ TO
…AGES 4-8
Burnett, Karen Gedig. Simon's Hook: A Story About Teases and Put-Downs.
Carle, Eric. The Grouchy Ladybug.
Carlson, Nancy. How To Loose All Your Friends .
Cosby, Bill. The Meanest Thing to Say.
Couric, Katie. The Brand New Kid.
Estes, Eleanor. The Hundred Dresses.
Golenbock, Peter. Teammates.
Hammerseng, Kathryn M. Telling Isn't Tattling.
Hood, Susan. Too Small Paul, Too Tall Paul.
Lovell, Patty. Stand Tall, Molly Lou Melon.
Ludy, Mark. The Grump.
Madonna. The English Roses.
McCain, Becky Ray. Nobody Knew What to Do: A Story About Bullying.
Munson, Dereck. Enemy Pie.
Naylor, Phyllis. King of the Playground.
O'Neill, Alexis. The Recess Queen.
Polacco, Patricia. Thank you, Mr. Falker .
Shapiro, Lawrence. Betty Stops the Bully .
Silbert, Linda. I'll Be Your Best Friend .
Surat, Michelle. Angel Child, Dragon Child .
Thomas, Pat. Stop Picking On Me: A First Look at Bullying.
---
…AGES 9-12
Bosch, Carl. Bully On the Bus.
Cohen-Posey, Kate. How to Handle Bullies, Teasers and Other Meanies.
Howe, James. The Misfits.
Kaufman, Gershen and Lev Raphael. Stick Up for Yourself: Every Kid's Guide to Personal Power and Positive Self-Esteem.
Ludwig, Trudy. My Secret Bully.
Polacco, Patricia. Chicken Sunday.
Romain, Trevor. Cliques, Phonies and Other Baloney.
Stoltz, Mary. The Bully of Barkham.
Verdick, Elizabeth. Bullies Are a Pain In the Brain.
Yee, John William. The Bully Buster Book.
Zier, Joan. Stick Boy.
---
FOR ADOLESCENTS
Devillers, Julia. GirlWise: How to Be Confident, Capable, Cool and In Control.
Duvall, Lynn. Repecting Our Differences: A Guide to Getting Along in a Changing World.
Flake, Sharon. The Skin I'm In.
Marsh, Cassady. Great Scenes From Minority Playwrights: Seventy-Four Scenes of Cultural Diversity.
Roberts, Anita. SafeTeen: Powerful Alternatives to Violence.
Shandler, Sara. Ophelia Speaks: Adolescent Girls Write About Their Search for Self.
NEW BOOK!
DEAR ANJALI
Author: Haber, Melissa Glenn
Review Date: June 15, 2010
Publisher:Aladdin
Pages: 288
Price ( Hardback ): $16.99
Publication Date: July 6, 2010
ISBN ( Hardback ): 978-1-4169-9599-9
Category: Fiction
Grief, bullying and friendships are the focus of this layered, complex tale from Haber. When her best friend Anjali dies as a result of a stunningly brief illness, Meredith is set adrift. The ensuing tale unfolds in the first person, interspersed by letters Meredith writes to Anjali; poignantly, she leaves typed missives around her room for Anjali to "read" because "…it wasn't like she left a forwarding address." When her secret crush, Noah, joins Meredith in grieving for Anjali, a tentative bond is formed. However, a less appealing aspect of the girls' friendship is uncovered when the truth of Noah's relationship with Anjali and her traitorous friendship with Meredith's arch-nemesis Wendy is revealed. With a perspicacity beyond her years, Meredith comes to terms with Anjali's transgressions in a way that honors the finer points of their relationship but no longer leaves Meredith feeling diminished. This empowering tale is a great read for readers navigating the precarious waters of adolescent friendships. (Fiction. 9-13)
---
SaveSave